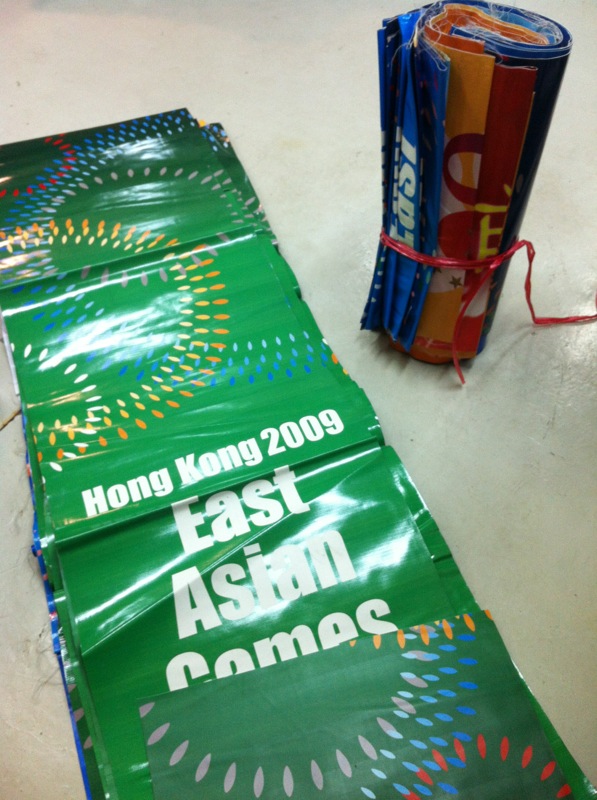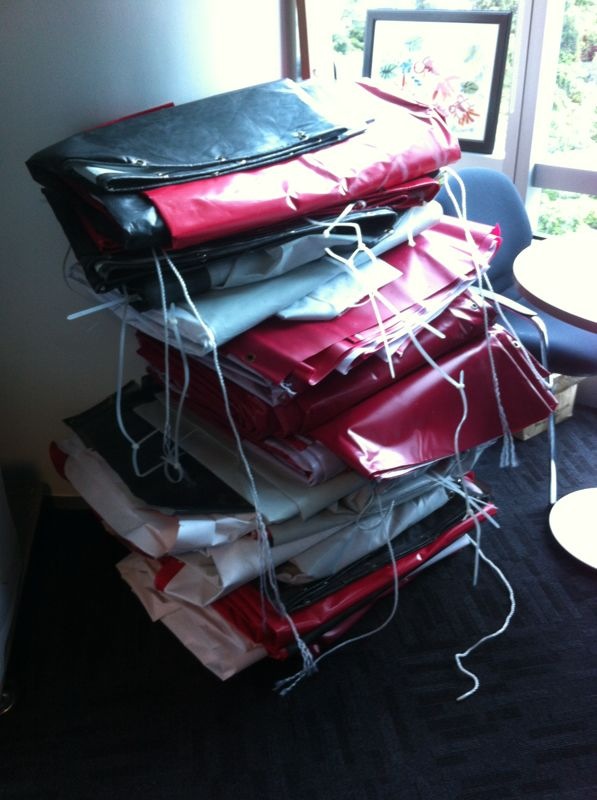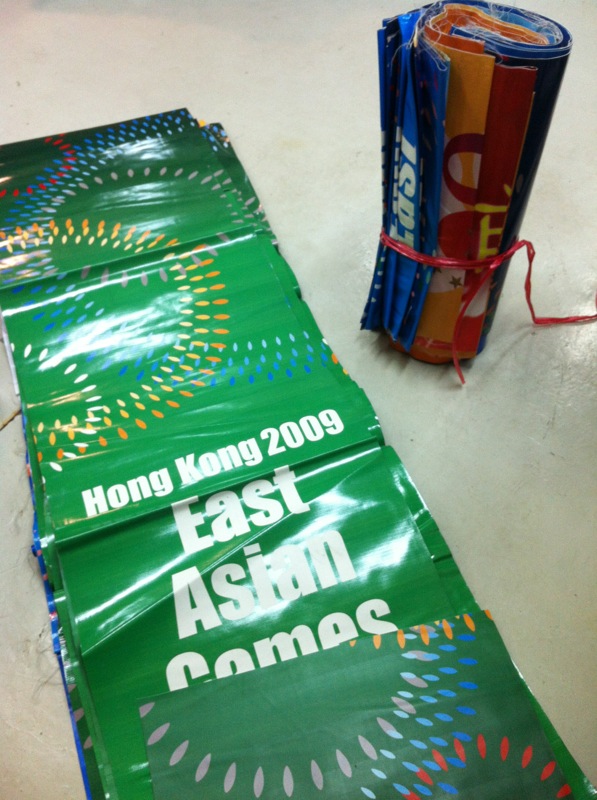 Left over vinyl banner waste would serve as the blank canvas for this project.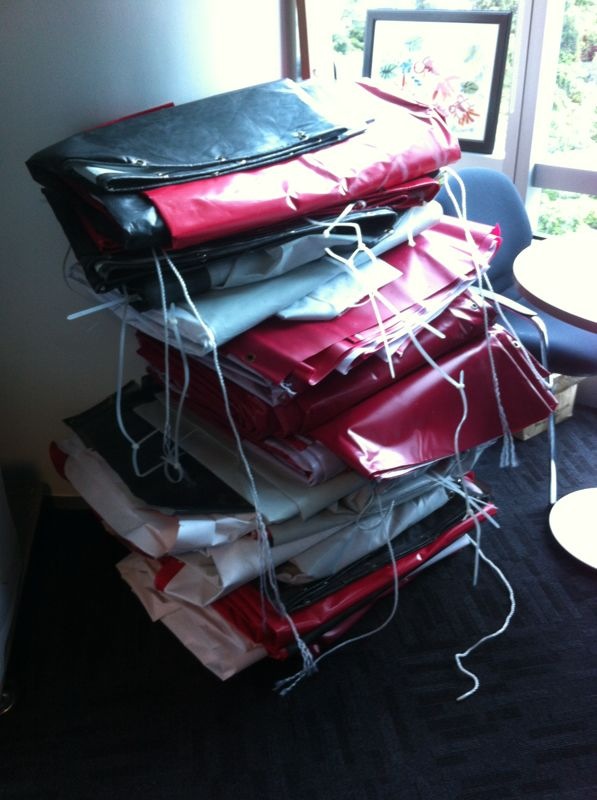 Waste was collected in a central location in preparation for design and manufacturing.
The work of various artists in various styles was considered for use as a showcase.
Various product types were also considered and tested.