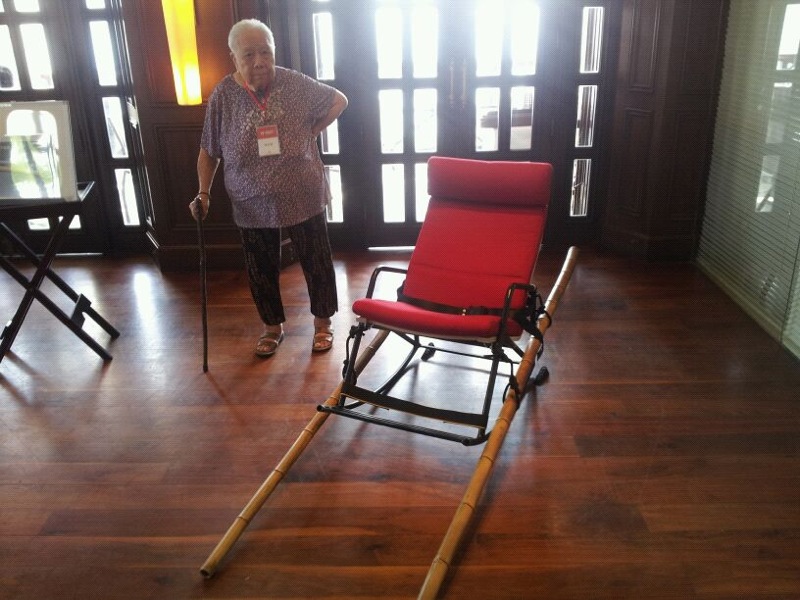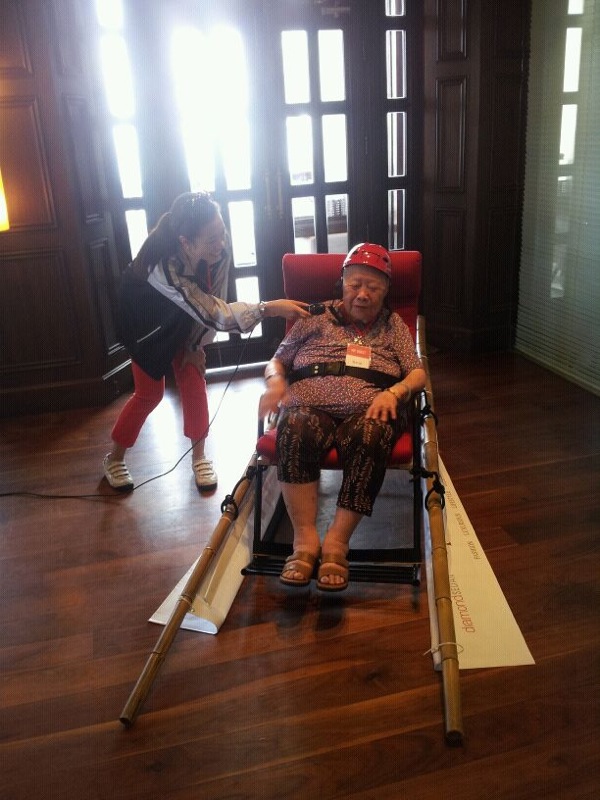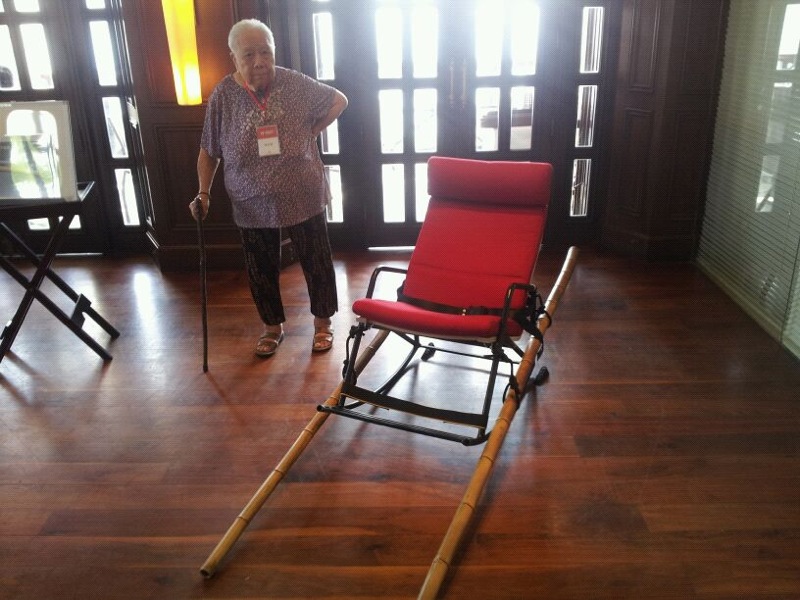 Safe, Comfortable and Lightweight
These ultra light sedan chairs were an amalgamation of traditional and modern construction.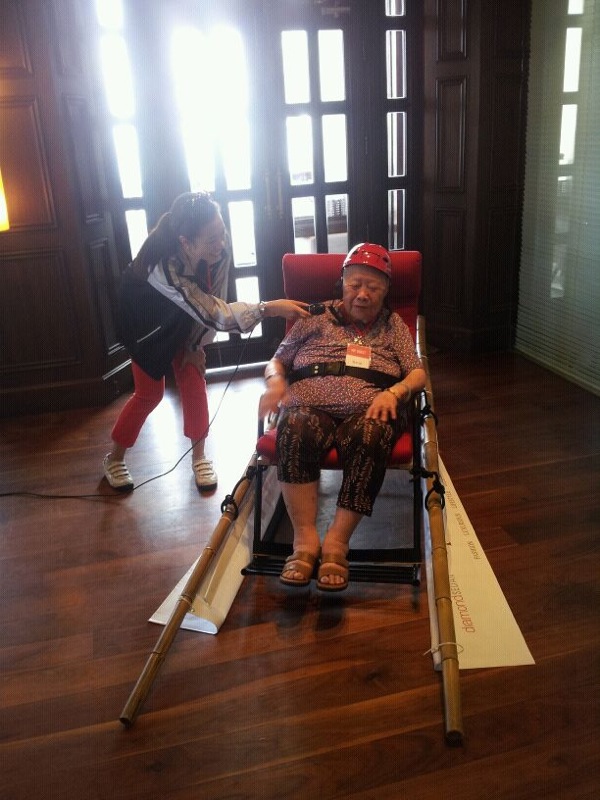 The chairs had to be light comfortable and safe. Seat belts (not a traditional feature) were added while seats were angled backwards to accommodate passengers with spine injuries.
Traditional Construction
Our design was informed by research and interviews conducted with a retired sedan chair bearer, 'Granny Bao'.
Granny Bao and her friends constructed simple sedan chairs by lashing stout bamboo poles to a wicker chair and adding a foot rest.
Sedan chairs were an important secondary industry, after fishing, in Tai O. It used to be the only land transportation to the remote village.
Wicker Contruction
We initially considered constructing the entire chair out of wicker and bamboo. Time and cost constraints prevented us from doing this.
alluminium Construction
We eventually made a light frame from aluminium and combined this with bamboo.
Bending and cutting was done in Mong Kok
All four chairs were welded together in Prince Edward.
The Charity Race
Four chairs were created and used in a charity race which took place on Stanley main street.